Orange Tiramisu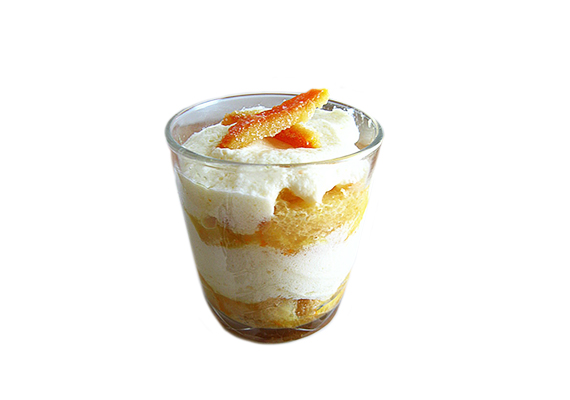 For 2 glasses:
- 3 oranges,
- 8 biscuits,
- 1/4 teaspoon of powdered cardamom,
- 1/4 teaspoon cinnamon,
- 200 grams of cottage cheese,
- 100 g of whipped cream,
- 1 tablespoon of bitter orange liqueur,
- Some chocolate shavings,
Squeeze 2 oranges and collect the juice in a bowl. Add orange liqueur.
Mix the cream cheese, whipped cream, cinnamon and cardamom.
Peel the last orange and cut it into cubes of 0.5 cm in length. Cut the biscuits into four pieces, and swim in the orange juice.
In glasses, alternate layers of cookies, layers of cream and orange dice. Finish with the dice and top with chocolate shavings.